Despite decades of doctors' struggle with cancer, cancer remains the most frightening disease for millions of people to this day.
One of the main causes of concern is the widespread belief that cancer can be inherited. But is it really so?
Experts draw attention to the fact that oncological diseases are genetic, not hereditary. This means that only a mutation that increases the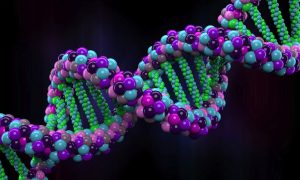 risk of developing cancer can be transmitted to a person from a relative, but not the cancer itself.
In addition, it is also worth remembering that cancer in a blood relative can be a random event, not related to a mutation that is inherited.
According to experts, the following factors should be alert regarding the inheritance of mutations that increase the risk of developing cancer:
cancer in blood relatives under the age of 50
cancer in several blood relatives in the same line
several different types of cancer in a first-degree relative
"cancer without risk factors" in a first-degree blood relative (for example, breast cancer https://en.wikipedia.org/wiki/Breast_cancer in a man or lung cancer in a non-smoker)
If at least one of the above events is present in your life, this is an occasion to contact a specialist and pass the necessary tests for the presence of a mutation associated with the risk of developing oncology.